VBS 2023
A week of fun, friends, and drawing closer to God for your kid!
June 4th – June 8th
5:30-8:30PM each day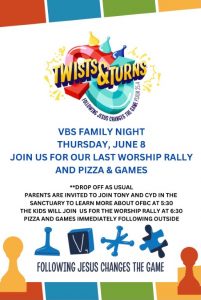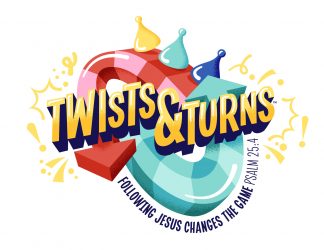 OFBC VBS 2023
Old Fellowship is delighted to host this year's VBS on
Sunday, June 4 – Thursday, June 8 from 5:30-8:30 PM each day.
For age 3 years old through 5th grade.
(Must have turned 3 by September 1, 2022 through completed 5th grade).
If you'd like to know more about this year's theme, please watch the video below. If you're ready to register, please scroll below the video and fill out the form for each child in attendance.
We look forward to seeing you this year and for all the blessings God will pour out on these wonderful kids at VBS!
Please fill out the form below to register your child. Repeat registration for additional children please.